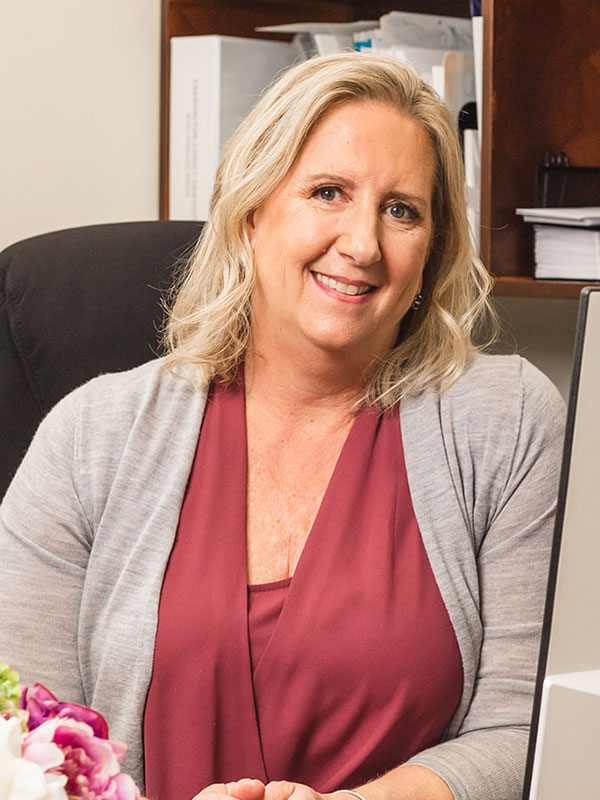 ---
Dr. Wilhelms established Farmington Family Dentistry in 2009. She had the support of a fantastic staff as she started this adventure. Dr. Wilhelms grew up on Long Island and attended SUNY Stony Brook where she received a Bachelor of Science in Biology. She came to Farmington to attend the University of Connecticut School of Dental Medicine and graduated in 1988. She was awarded the International College of Dentistry Award for Excellence in Dentistry. Dr Wilhelms continued her education at Hartford Hospital in the General Practice Residency Program. She volunteered at the University of Connecticut School of Dental Medicine as a clinical preceptor in the Prosthodontics clinic from 1990–1992. She continued to pay it forward as a member of the medical staff at Hartford Hospital volunteering as an attending doctor in the Department of Dentistry from 1996–2011.
Dr. Wilhelms genuinely enjoys being a part of a family practice because it allows her to form lasting relationships with her patients and their families. She continually is looking for the best materials, techniques and equipment to give her patients the highest quality care available.
When Dr. Wilhelms is away from the office, she enjoys spending time with her family, enjoying the Connecticut shore, staying active and is always on the lookout for a great recipe that will become the next Miranda classic!!
---