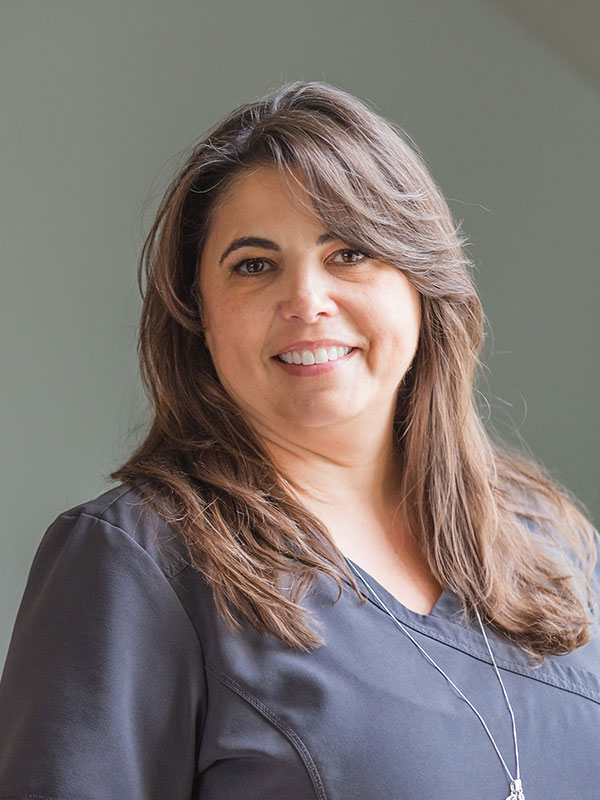 ---
Theresa Antonio-Greiner
---
Theresa has been a dental hygienist with Farmington Family Dentistry since its inception in 2009. She received her Associates of Science from the Tunxis Community College Dental Hygiene program in 1991, making this her 30th year as a registered dental hygienist. Theresa makes it a priority to connect with her patients and make them feel comfortable in the dental chair. She loves working with children and has extensive experience working in pediatrics. When she's not working, Theresa enjoys spending time with her entire family at their home in Unionville. She also has a passion for party planning and loves to entertain friends and family.
---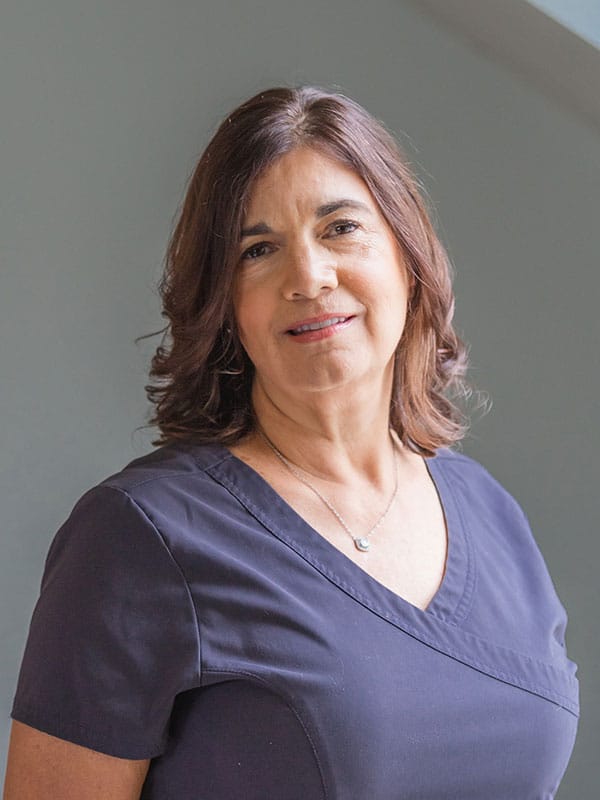 ---
Marylee Kelly
---
Marylee has been a dental hygienist with Farmington Family Dentistry since 2009. She attended the University of Bridgeport and earned an Associate's Degree in Dental Hygiene. She then went on to attain a bachelor's degree in general studies from the University of Connecticut. What she enjoys most about working for Farmington Family Dentistry are the relationships formed with her patients that she cares for in the practice, in addition to the high level of professionalism we provide to all our patients. In her spare time she loves cooking for her family and playing tennis, golf and bridge.
---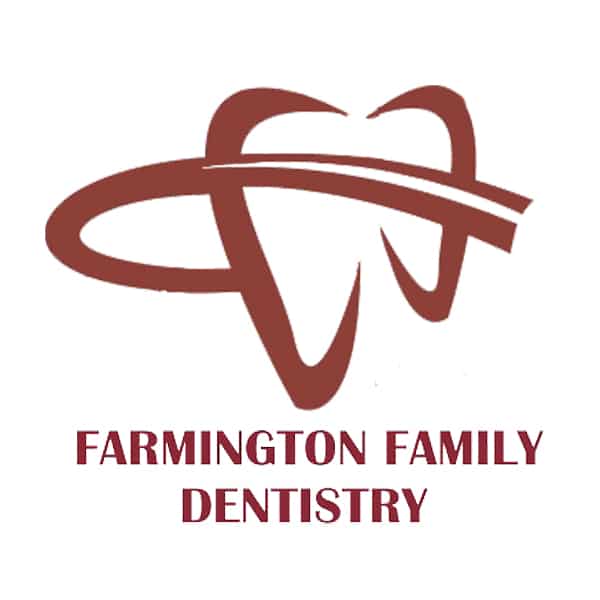 ---
Gina Alden
---
Gina is the newest addition to Farmington Family Dentistry. She graduated Magna Cum Laude from the University of Bridgeport with a bachelor's degree in Dental Hygiene. She brings extensive experience to the practice, both as a dental hygienist and dental assistant. Her career has been focused clinical care, working in both pediatric and family dentistry. She has a compassionate nature that can calm the most anxious patient. Outside the office Gina loves spending time with her wonderful husband, amazing child and chunky fur babies. She enjoys hiking the hills of Scotland and the U.S., belly dancing, going to the symphony, visiting cultural arts festivals and practicing energy work on family and friends. Her happy place is beach anywhere, anytime!
---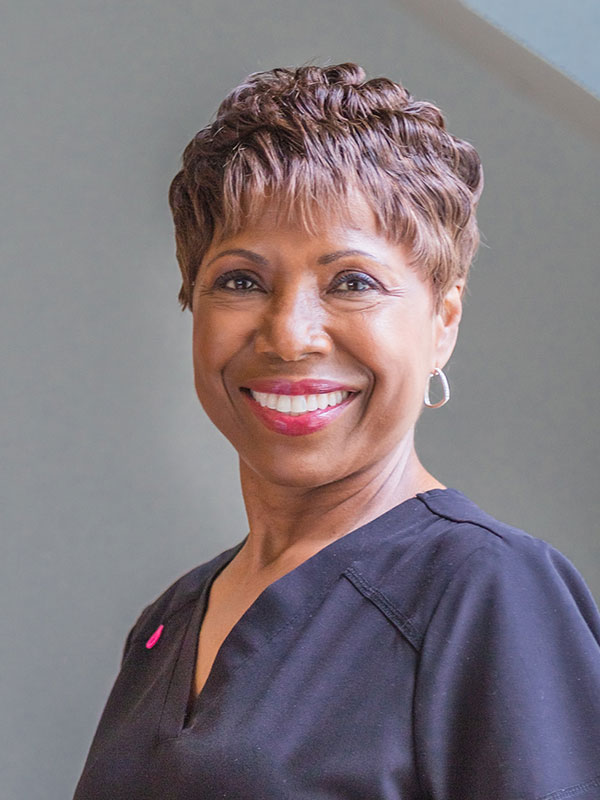 ---
Dawn Moore
---
Dawn gratefully joined the Farmington Family Dentistry team in 2019 after she and Dr Wilhelms met at the Connecticut State Dental Association annual meeting. Dawn brings 40 years of clinical experience to the office and often knows what the doctors need before they do!! She loves to chat with everyone and can calm down even the most anxious patient. In addition to her vast experience, she brings a positive vibe that cannot be missed. Outside of the office Dawn loves to travel, go to craft fairs, exercise and spend time with her family.
---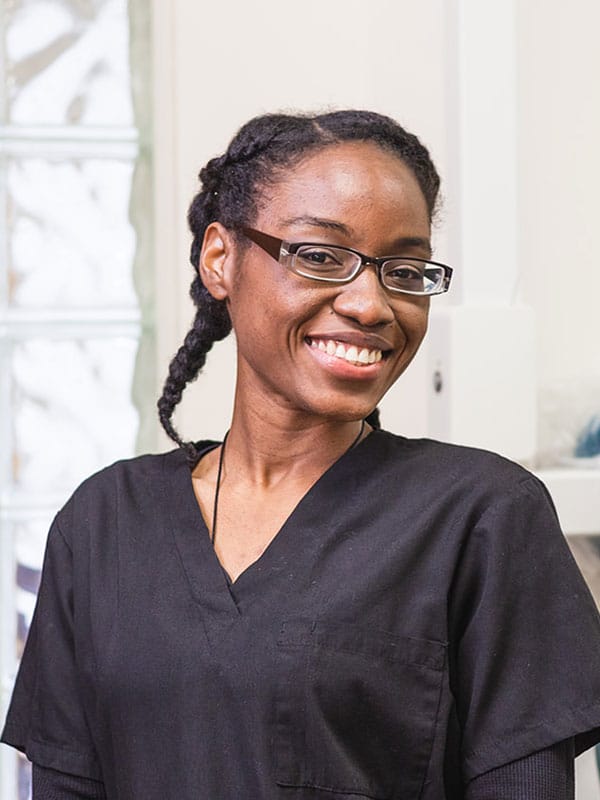 ---
Latoya Nixon
---
Latoya joined Farmington Family Dentistry in 2020. She enjoys being a part of a general dentistry practice because it allows her to utilize all her training and experience. She enjoys being able to work with patients, to help them understand their dental needs. She has a natural way to help calm patients in the chair, her laugh is infectious!! Outside of dentistry, Latoya is an avid learner. She loves to read, listen to music and binge Netfix!!
---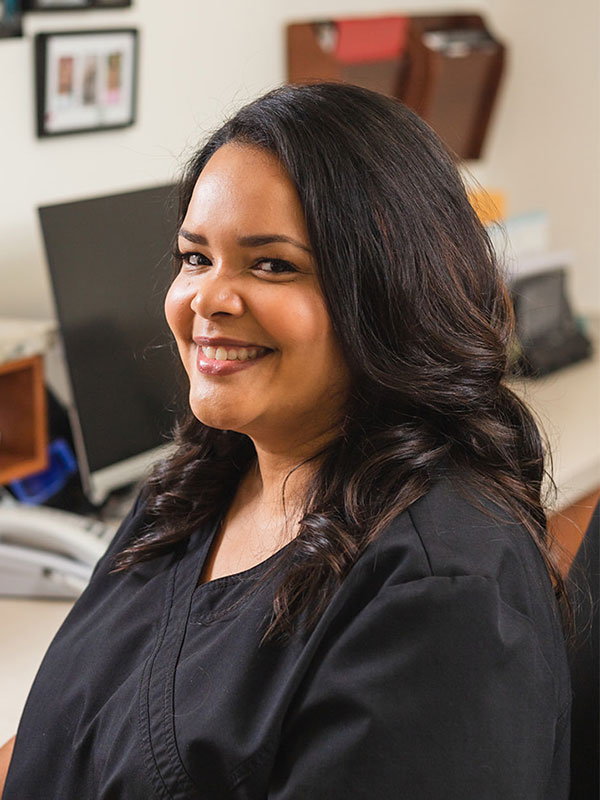 ---
Maria Sanchez-Williams
---
Maria is that big smile you see and the warm hello you hear when you walk in the door!! She serves as our Insurance Specialist. Maria joined the Farmington Family Dentistry staff in 2017 and it was like she was always meant to be here!! Maria came to the practice with 10 years' experience in the insurance industry. She works with our patients to update their coverage, verify benefits and help process the claims. She is also our go to for all things Invisalign!! She is always happy to answer questions, plan appointments and help resolve concerns. Maria acknowledges that working with insurance companies can be challenging but she enjoys helping patients understand their benefits. "It is important to me that your visit to our office is a good experience and you can count on us." When Maria is not in the office, she loves spending time with her family and can often be seen on the sidelines of the soccer fields around town, part time front desk Farmington Family Dentistry, full time soccer mom, she loves it!!
---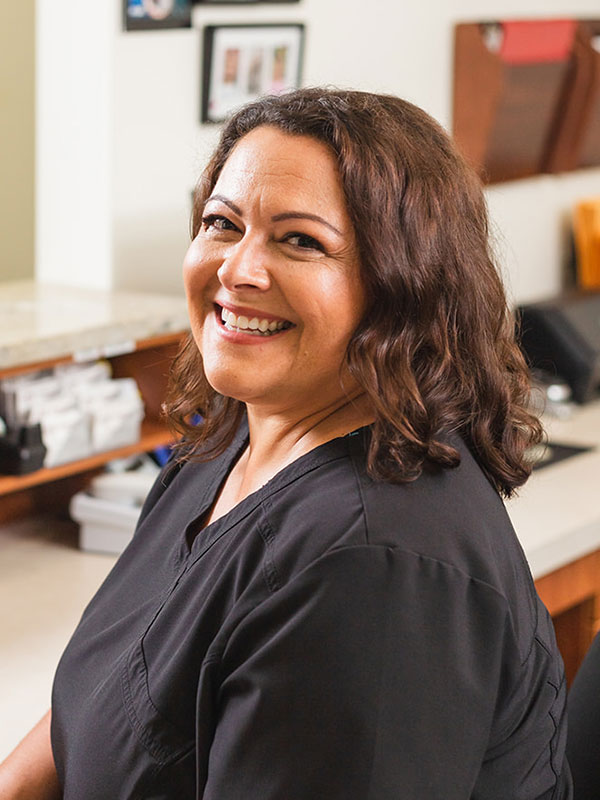 ---
Rosa Lachance
---
Rosa is our newest addition to the front desk crew as our Insurance Coordinator. Any questions you may have regarding your dental benefits, scheduling appointments, or even simply assisting our patients for fast check-in, Rosa is ready to help. New to the dental field, she comes well equipped to handle any of our patients – even the toughest ones. She served our state as a Parole Officer for the State of CT for over 22 years. After retirement, Rosa joined Farmington Family Dentistry and has been a great asset. She is friendly and always has a smile on her face (even if you can't see it behind the mask). Her friendly and bubbly personality will quickly engage you and make you feel as though you are family. Rosa lives in Farmington with her husband and daughter who keep her busy with FHS sports and activities.
---